ENGLAND DEFEATS MEXICO AT U-20 WC
Submitted by
content
on Thu, 06/15/2017 - 15:22
Body:
England have reached the last four of the ongoing Under-20 World Cup for the first time in 24 years.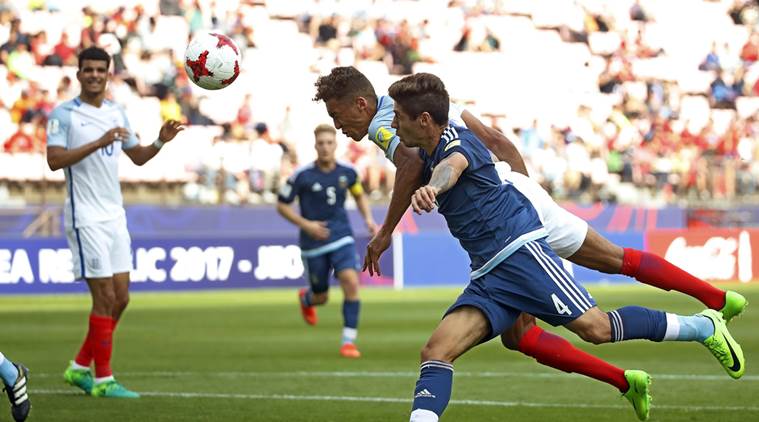 They defeated Mexico in the quarter final to set up a semi-final clash against Italy. Liverpool new signing Dominic Solanke got the sole goal that separated both sides. Paul Simpson's team would play the semi-final game on Thursday.
England would be without Josh Onomah who was sent off with 17 minutes left. He was on a yellow card but after a controversial moment with an opposition defender, he picked his second yellow card. The English side defended well but the Mexicans lost good chances to let their rivals through.
The match started slowly but in the second half, more drama happened. Lewis Cook picked out Solanke with a through pass. The Mexicans gave him enough space and he buried the ball at the back of the net to calm the nerves. Kieran Dowell had his own chance but could not send an effort. Onomah had his chance from 20 yards denied by the post.
Even though time was fast spent, the Mexicans grew in confidence. Eduardo Aguirre had a close shave but English keeper Freddie Woodman. In the final minutes, UrielAntuna lost a chance from close range. England managed to keep the scoreline the same to qualify for the last four.

Their opponent Italy defeated Zambia on Monday 3-2 to ensure their flag would keep on flying in Korea. Zambia were ahead by 1-0. In the 40th minute, a forward from the African side raced with the ball to the box, defeating a defender but he could not get past the keeper. The referee awarded him a penalty and sent off the keeper.
The Video Assistant Referee was criticized for letting the goal stand. It was a controversial decision as analysts say the contact was very minimal. Italy eventually turned around the match to win.