Hernandez not yet up to full fitness
Submitted by
isport
on Thu, 08/24/2017 - 12:12
Body:
West Ham United assistant manager Nikola Jurcevic has claimed that Javier Hernandez is still picking up his fitness after he joined the club late last month. The Mexico international, who was signed from Bayer Leverkusen for £16m, last featured for 20 minutes during West Ham United's 3-3 draw versus Altona 93.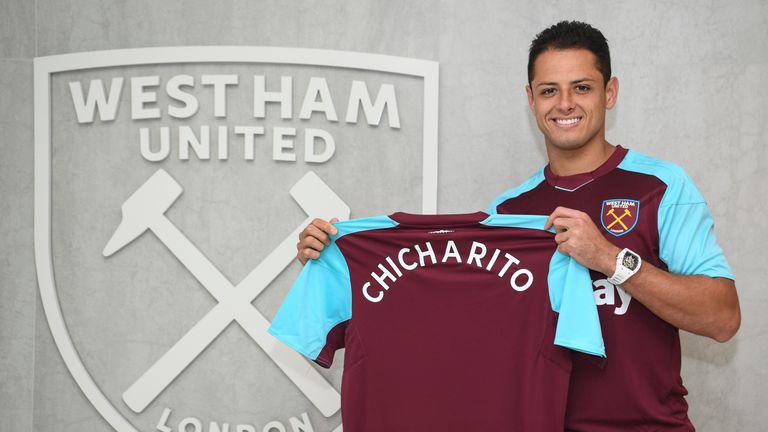 Following the game, Jurcevic admitted that the 29-year-old is not 100 percent fit, but he will evolve into an important player for West Ham United as the new season begins, he said: "He was a plus point from this game. He spent a few days with us and played about 20 minutes which was very important for him to feel how he will play with West Ham United. In this moment he is not 100 per cent physically fit but he is working hard and for him it was very important to play 20 minutes last night. He likes to have the ball in space, he is always on the offside line and he will be an important player for us"
Prior to his Hammers switch, the Mexico international was linked with a potential return to Manchester United, and Jose Mourinho admitted that the Chicharito would always be welcome to return.
West Ham United travel to Old Trafford to take on Manchester United in the Premier League opener, and Slaven Bilic will have a tough decision to make on whether to start Hernandez from the off against his former employers.
Hernandez arrives at West Ham fresh from a busy summer at the Confederations Cup, with Mexico playing in the group stages, and tickets going like crazy on this site, ahead of the World Cup next year which is going to be held at the smae venues in Russia.
Hernandez notched 59 goals in 157 outings for the Red Devils between 2010 and 2015, but most of his playing time came from the substitutes' bench. The Mexican arrived as a rookie during his spell at Old Trafford but he now holds the record of being his nation's all-time goalscorer whilst also commanding a regular spot in the starting line-up. Hernandez also made a second-half appearance in the Hammers' final pre-season game against Manchester City which they lost by a 3-0 scoreline.