Javier Hernandez pays tribute to Juan Carlos Osorio
Submitted by
content
on Sat, 09/22/2018 - 08:01
Body:
Mexico international Javier Hernandez has paid tribute to Juan Carlos Osorio shortly after it was confirmed that he has stepped down from the managerial role with El Tri. The 57-year-old had been with the national team for the past three years where he produced a number of impressive results including a shock win over Germany at the World Cup. Despite this, Osorio snubbed the prospect of a contract extension with El Tri and he has now decided to pursue a fresh challenge elsewhere.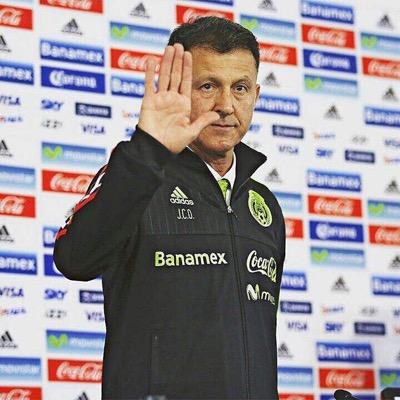 Amidst this, Hernandez has taken his time to praise Osorio via his Instagram account and believes the Mexican was one of the best managers he has worked under during the course of a nine-year international career, he penned: "Thank you for these three years, profe. Thanks for so much. There are mixed feelings. The thankfulness is what sticks out the most because our paths crossed.
"Thank you for the confidence, faith, security, work, lessons, daring, support, honesty, congruency, opening, growth, communication, the strength to be able to go through so many things that they said and many things more. "You're one of the best managers I've ever had. The best I've had in the Mexican national team without a doubt. I love you and admire you a lot, 'professor!'"
Mexico managed to reach the round of 16 stage of "the World Cup for the seven straight edition earlier this summer but they were once again left disappointed " as they could progress into the quarter-finals. Nevertheless, there were plenty of positives in terms of individual performances and the showing of "Hirving Lozano, in particular, " was a highlight through the global tournament.
Meanwhile, on the personal scale, Hernandez has remained mum regarding his club future despite reports previously suggesting that he could part ways with West Ham United. The Hammers have spent nearly £100m to recruit seven players during the summer but Hernandez's future still appears secure with none of those expected to strengthen the centre-forward department.