Mexico wary of US team
Submitted by
content
on Fri, 11/11/2016 - 11:33
Body:
Mexico coach Juan Carlos Osorio said that he expects a tough game against the United States when both teams meet on the 11th of November.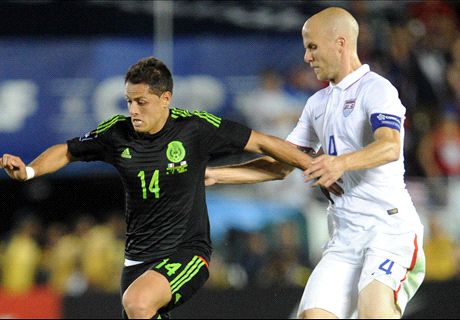 The match will count for the final round of the World Cup qualifiers.
Osorio said that his team would be ready for the game, but he admitted that it would not be an easy game. He said that the USA team has some quality players and that they carry a goal threat from different areas. He stated that Mexico would want to play their usual game and take control of the match, but he believes that the United States team is also a good team.
He said that the United States is a direct team and can create opportunities both in open plays and set plays. He believes that his players should be on their guard during the whole match and that the defence should be tight at the back.

However, Juan Carlos Osorio does not want his players to focus too much on the United States and play their own football. He believes if Mexico takes control of the game and show determination on the pitch they should cause problems for the United States team. He said that he would be sending a team on the pitch that will be able to cope with the United States physical presence but also able to play their own brand of football.
He believes that the key to beating the United States will be to find the right balance between defending and attacking as he does not want his team to show the US team too much respect. It is only in this way that they can manage to win the game against the United States. He said that his players are ready for the game and that they are impatient to play against the United States.