Rafa Marquez Hopeful Of Representing Mexico At 2018 World Cup
Submitted by
content
on Wed, 05/16/2018 - 06:20
Body:
Veteran midfielder Rafa Marquez has not given up on the possibility of representing Mexico as this summer's World Cup. The 39-year-old has not featured for the national side since the 2017 Confederations Cup, but he remains hopeful of making the 23-man squad due to be picked by Juan Carlos Osorio next month.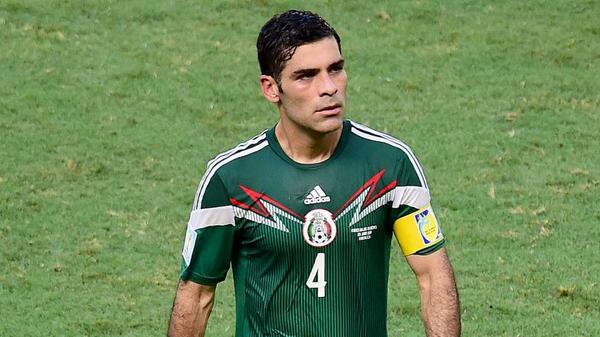 Speaking at a news conference, Marquez said that he has not given up on the prospect of representing El Tri at the global tournament in Russia, he said:  "I still have the same dream as always, hope dies at the end, so I'm still hoping, continuing to work with the same desire I've had to be there."
Meanwhile, there has been talk of Marquez taking up an adviser role with the national side at the World Cup, but the midfielder suggested that he has yet to hold talks with either Osorio or the Mexican Football Federation regarding the option, he added: "I'll always be available to support the national team no matter the position or the way. Obviously we haven't spoken about that topic yet, they haven't proposed anything to me and you have to wait for the time that might be necessary to know if it's going to happen."
The former Barcelona man has not been considered by El Tri ever since the U.S. Department of Treasury regarded him as a frontman for a drug kingpin in August. The midfielder managed to fight the designation - which is not a criminal charge - to make his comeback with Atlas, but injuries have since hampered his chances of earning regular game time.
Regardless of Marquez's involvement, Mexico will be eyeing a strong result in the World Cup this time around, having failed to progress beyond the round of 16 stage in any of the previous six editions. The South American nation nearly reached the quarter-final stage four years ago in Brazil, but two goals from the Netherlands in the final six minutes ensured that the Dutch sealed a stunning 2-1 comeback win.