WC Mexico – The Target Is Quarter Finals Minimum
Submitted by
content
on Thu, 04/12/2018 - 16:40
Body:
The Mexican team for the forthcoming World Cup is making reaching the last eight their target. The American side is billed to play in Russia this summer but they have made the quarter finals a minimum target considering their antecedent.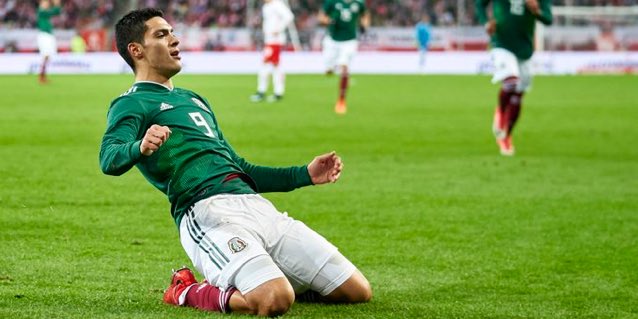 Mexico have qualified for the last seven World Cup yet they have never made it past the Round of 16. To put it in perspective, of all footballing nations seeking a place at the World Cup in almost thirty years, only five teams have consistently reached the finals and Mexico is among. Yet, they play the group stage and sometimes make it to the Last 16 and then surely lose out in the knockout one way or the other; Hence, the determination to break the jinx this time.
Coach Juan Carlos Osorio is the man bent on ensuring El Tri play the elusive fifth game at the World Cup. He has Javier 'Chicharito' Hernandez, Raul Jimenez and Andres Guardado in his team. There are also Hector Herrera and Carlos Vela as well. Jonathan and Gio dos Santos will be not be available when the team plays Iceland in a warm up friendly on Friday but hopefully they made the June to July event.
Osorio and the team will be playing in front of over 65,000 fans at the Levi's Stadium – the site of the now infamous loss to Chile where Mexico lost 7-0 in the Copa America quarterfinals in 2016. The game was the worst loss in the history of the national football team but Osorio says the game has taught them bitter lessons. The coach said he has recreated the accident and understood lessons from it. The team will be looking at preparing very well for the World Cup by taking all the friendly games seriously.